Visibility to ActiveClass in your online classroom encourages consistent use and availability. Let's add it to your classroom navigation!
1. On your classroom navigation bar, choose Customize This Navbar in the settings area.
2. On the Edit NavBar screen, select the Add Links button.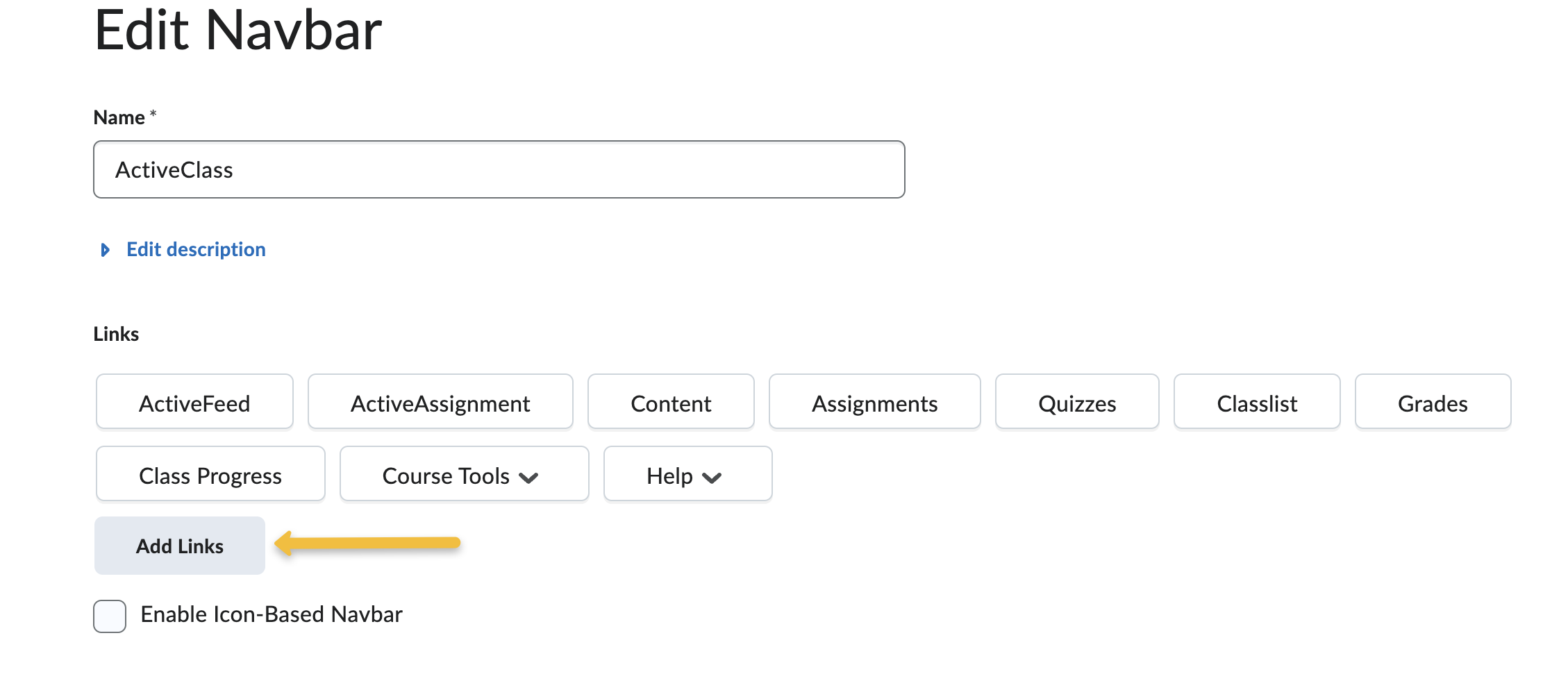 3. On the Add Links screen, select the Create Custom Link button.

4. On the Create Custom Link screen, place ActiveClass or ActiveFeed in the Name field and select the Insert QuickLink button.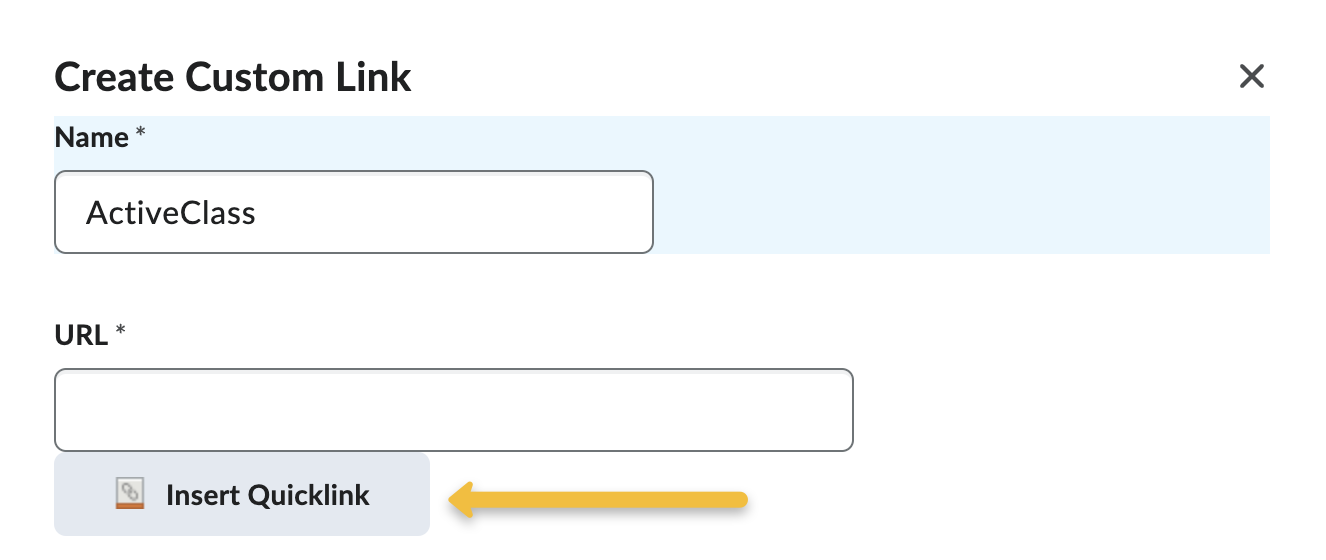 5. Navigate to and select External Learning Tools, then choose the ActiveFeed item from the links on the Insert Quicklink screen.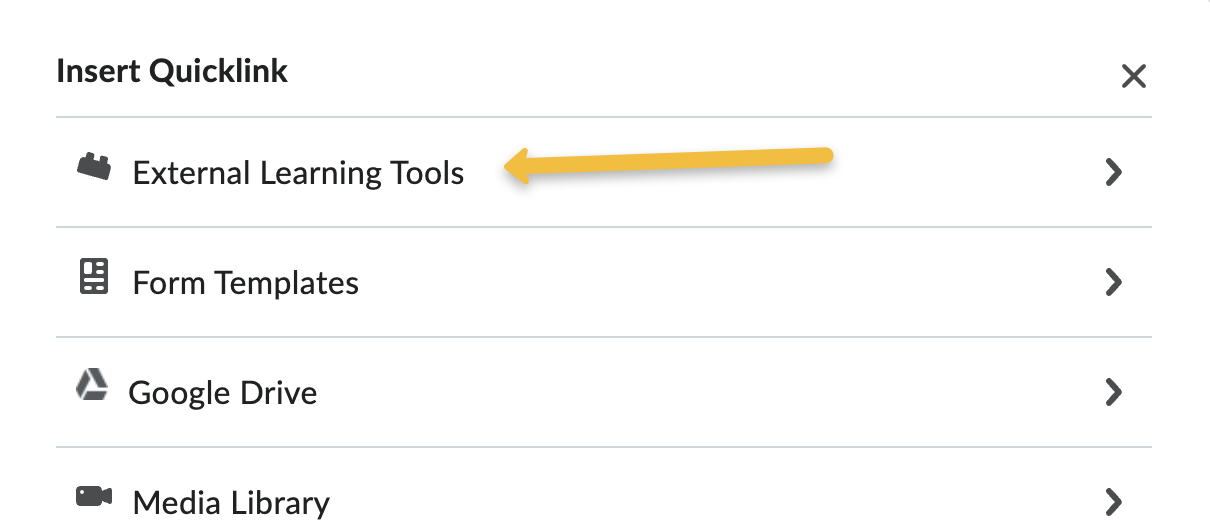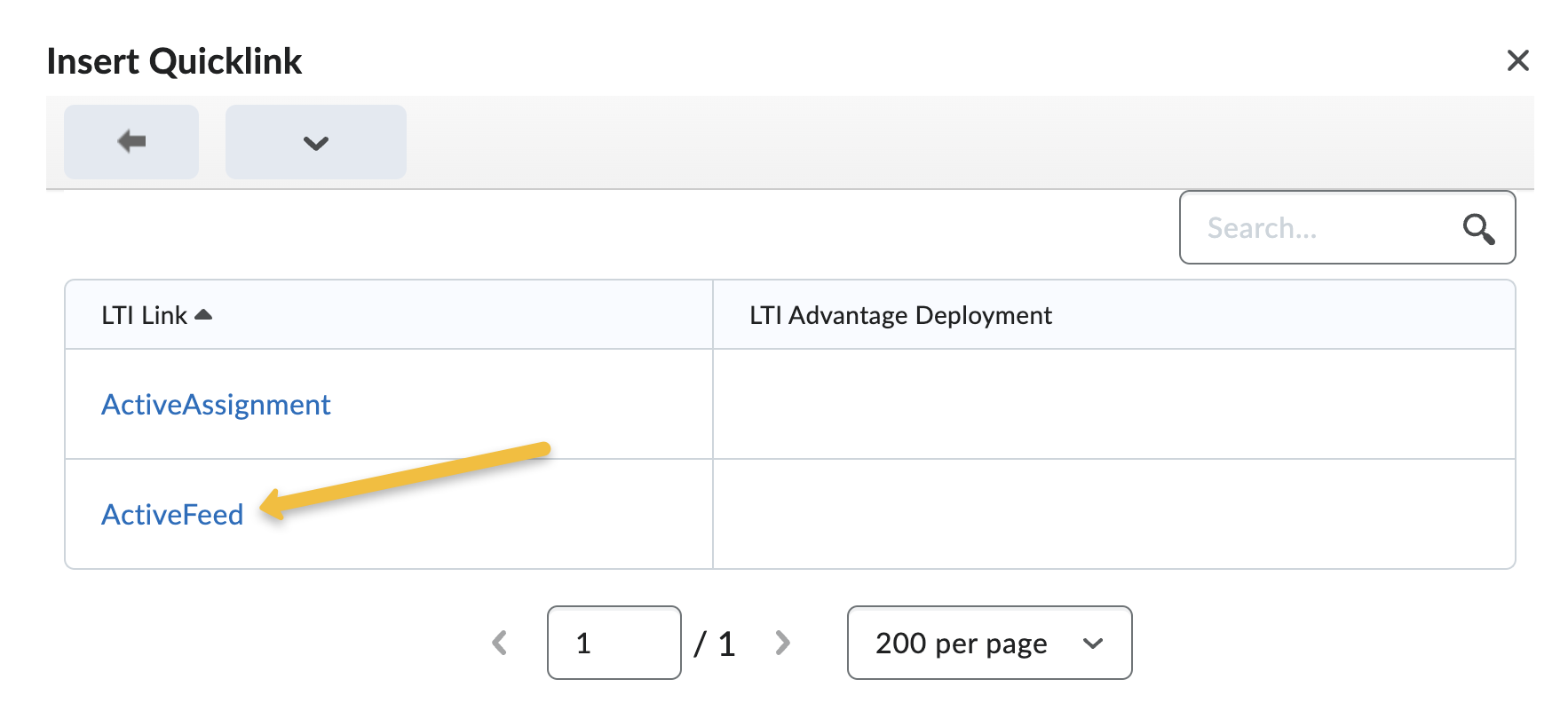 6. This returns you to the Create Custom Link screen, where we suggest changing the Behavior drop-down to reflect Same window after which you can select the Create button below.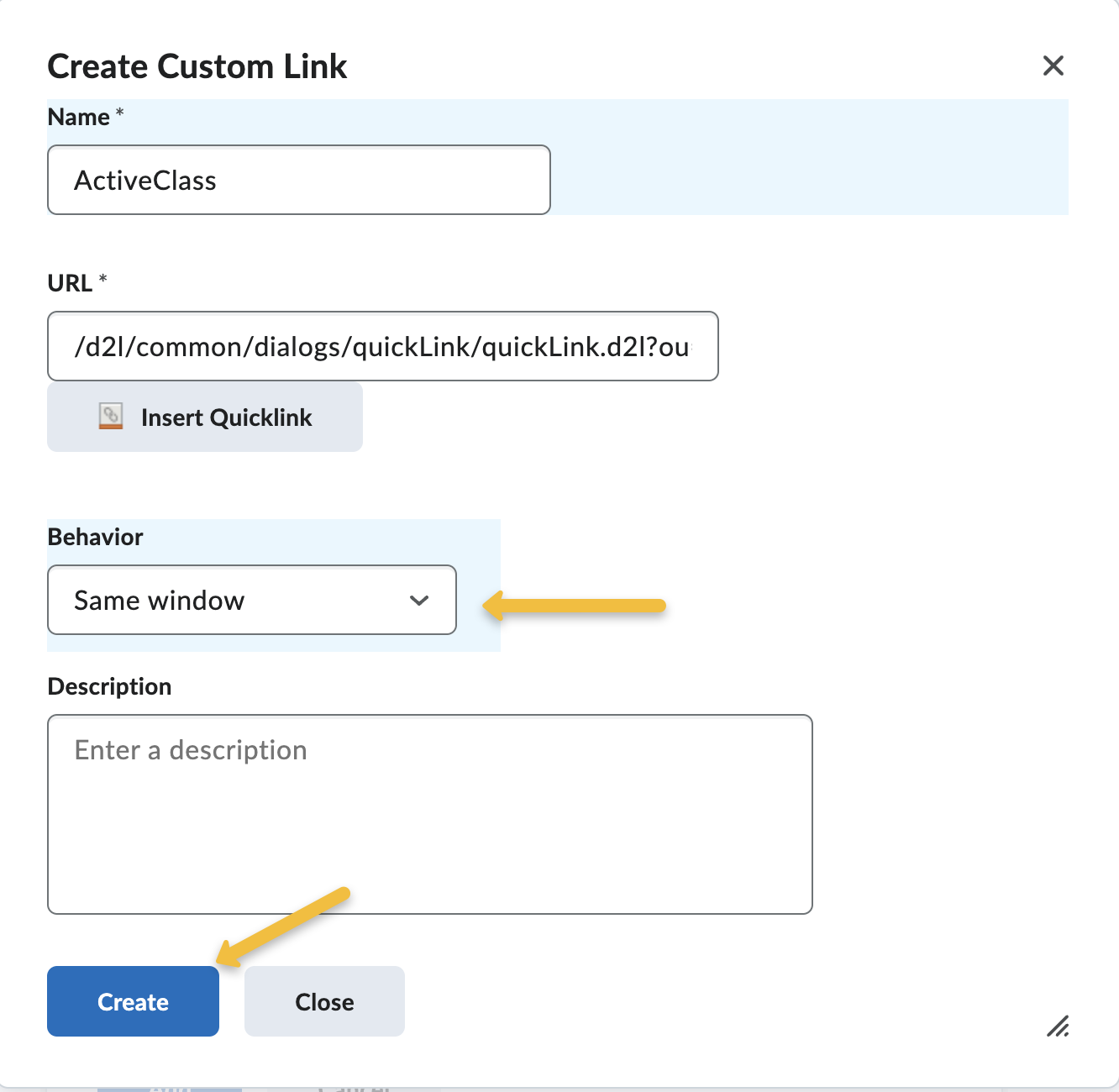 7. On the Add Links screen, validate that the checkbox for the link is selected and select the Add button.
8. The item now appears in the Links section of the Edit Navbar screen. The link can be dragged to your preferred placement within the navbar after which you will want to select the Save and Close button at the bottom of the screen.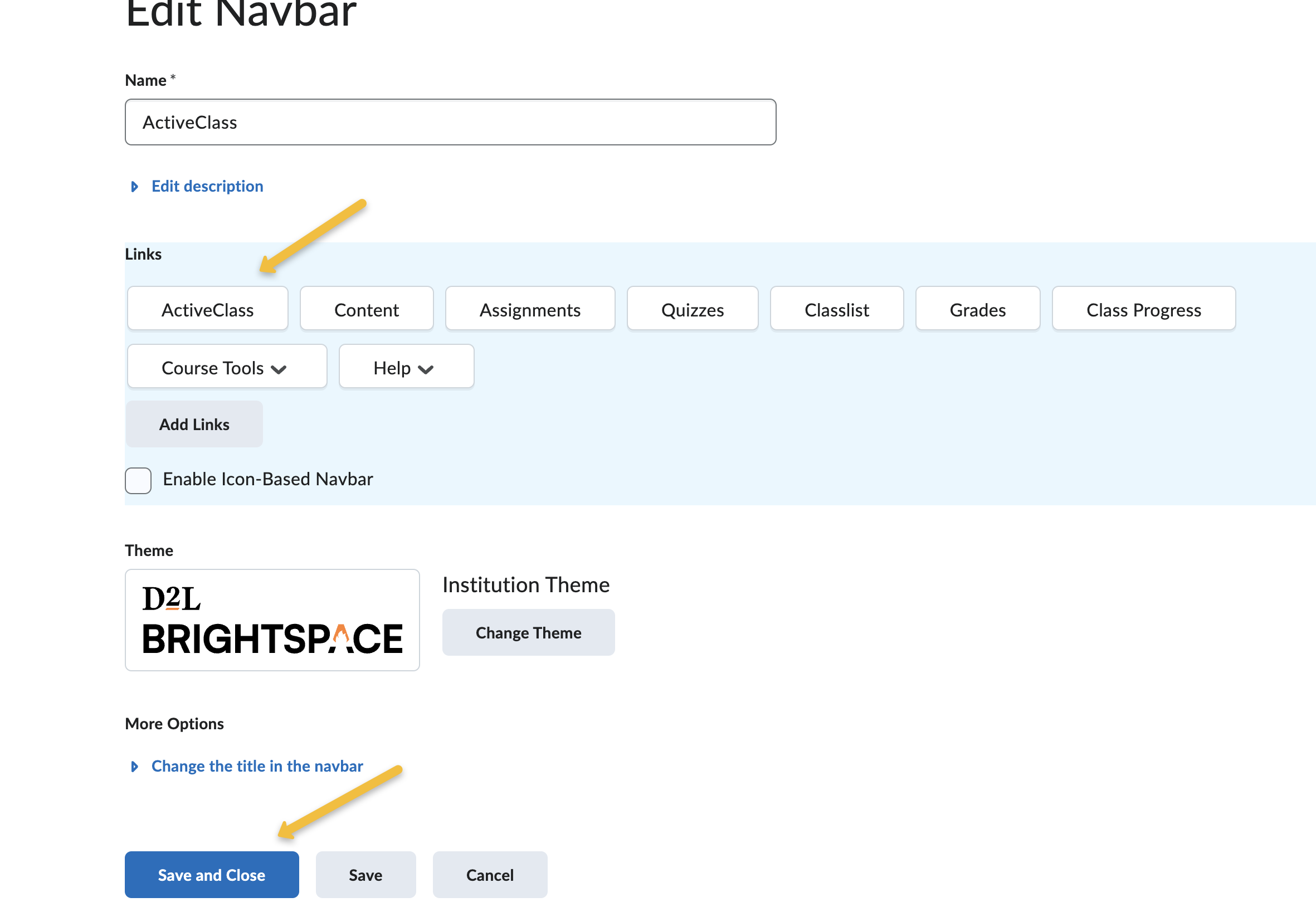 9. Congratulations! The ActiveClass link has now been added to your classroom navbar in the location you designated.