Navigate to ActiveClass inside inside your Canvas course
1. Click on Assignments in the course navigation bar
2. Click on the blue '+ Assignment' button
3. Use the Canvas Assignment feature to add the title and description of your assignment
4. In the Submission Type field, click on the dropdown and select 'External Tool'
5. Click on Find and select ActiveClass
6. Click Save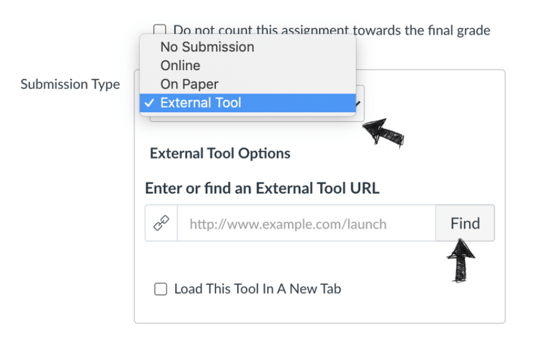 Once your ActiveAssignment is ready, you can click on the pencil icon to add more requirements to the assignment. The additional options available are:
1. Minimum number of posts
2. Post word count
3. Ability to hide all posts until student has made at least one post or the minimum number of posts required
4. Minimum number of comments
5. Comment word count
6. Allow/disallow anonymous posts and comments
7. Allow/disallow editing and deleting of posts and comments
8. Allow/disallow late submissions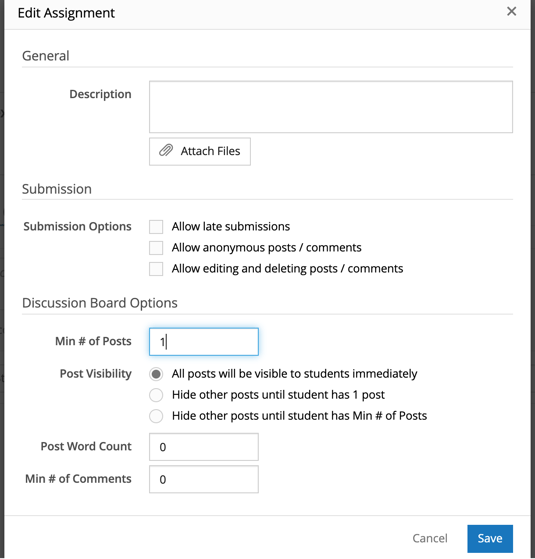 Additionally, you can navigate to all your published ActiveFeed Assignments right from the ActiveClass tab.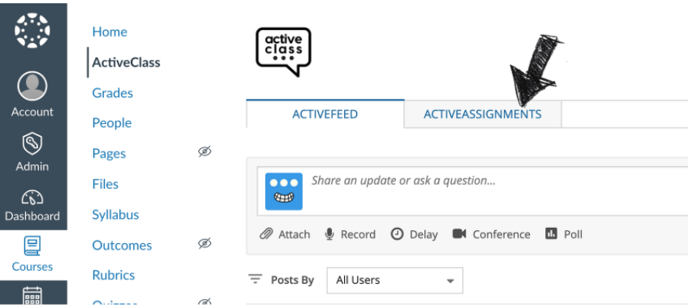 Grading ActiveAssignments is super easy and can be automated based on the set requirements. Learn more about grading ActiveAssignments here.