Landing upon ActiveFeed when clicking on the Canvas course allows students to see announcements and interact with posts made by their peers, thus organically improving engagement.
With Canvas, you can create a Front Page and add a link for ActiveClass. We recommend not adding too much content to the page, so the only action item for students is to click on the link and directly land on ActiveFeed.
Here's how to create your Front Page for the course:
1. Navigate to your course and click on ActiveClass in the left course navigation bar and copy the URL. Keep it handy.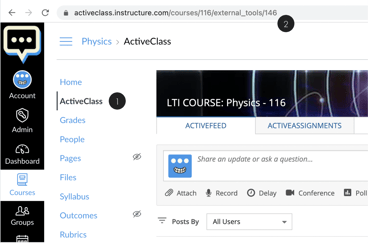 Psst: Don't see ActiveClass in your course navigation bar? This article will help you enable ActiveClass in your course.
2. Click on 'Pages' in the left navigation bar.
3. Click the blue '+Page' button

4. Add the Page Title. You may use 'Home' or the name of your course as the title of the page.
5. Add content with a link to ActiveFeed. We recommend keeping it simple with only one action item.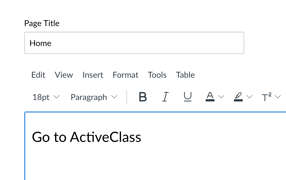 Select ActiveClass and click on the link button. Add the previously copied link here and click 'Done'.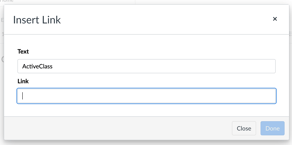 6. Click Save & Publish
7. Click on the three dots on the right side of the page and select 'Use as Front Page'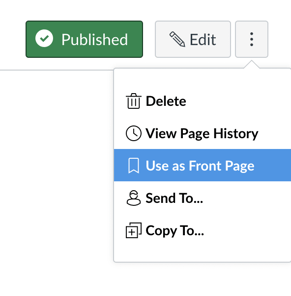 8. In the Global Navigation, click on Courses [1] and click the name of the course [2]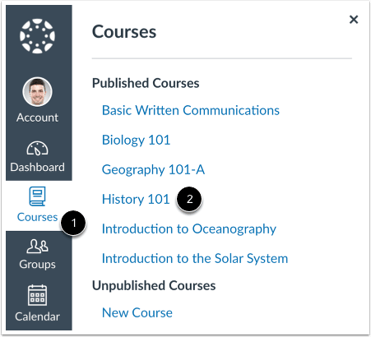 9. On the right side of the page, you will see the Home page sidebar. Click 'Choose Home Page' button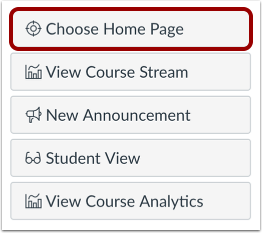 10. Click on the radio button 'Pages Front Page'. Make sure this is the page with the ActiveClass link and hit 'Save'.