Segment your students to allow for collaborative work or large class participation management
To use groups, your setup must:
Use the LTI 1.3 connection
Have an installed API key for the account
Have a preexisting student group set in CANVAS
After you create your student groups on the People page in CANVAS, you can create ActiveAssignments with groups.
In the Assignment Name field, prefix your assignment title with [Group].

Complete the remainder of the ActiveAssignment setup as you would any other ActiveAssignment. For instruction on ActiveAssignment creation click here.
Once you click the Save and Publish button, you will be directed to a page that will ask you to choose the appropriate student group set from the dropdown.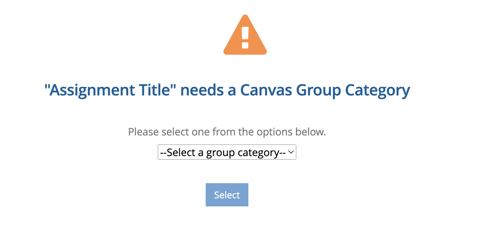 Once selected, you will progress to the ActiveAssignment. Student groups can be viewed on the Manage Groups tab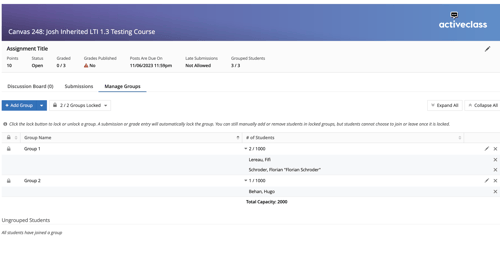 Students can only be grouped after they cross into ActiveClass and may show as ungrouped until they do so. Student groups are also visible next to the student name on the Submissions tab.